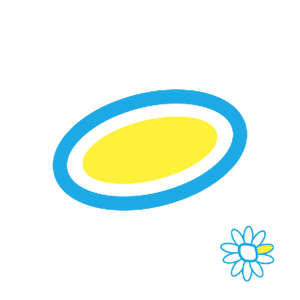 The Sunny, Friendly and Helpful Daisy petal is the bright yellow petal usually at 1:00 position on Daisy flower.
For the badges released in 2011, scouts must complete all of the activities listed to earn the badge.
Please add ideas to customize the activities and other useful resources below.
Activity #1: Enjoy the Story and Talk about It
Edit
Activity #2: Make a Mural about the Story
Edit
Activity #3: Practice Being Friendly and Helpful
Edit
Help the troops overseas. We've something like this now for two sets of Daisies. One of our parents (a dad in one meeting who had served overseas, his wife during another meeting when he was serving overseas) talked with the troop about ways they can be helpful in their families, community, and the world. The girls made a Valentine's Day mural that we sent to his unit serving in Afghanistan. The soldiers sent back a nice thank-you letter.
Additional Resources
Edit
Sunny the Sunflower, A guide for earning Sunny the Sunflower petal patch.