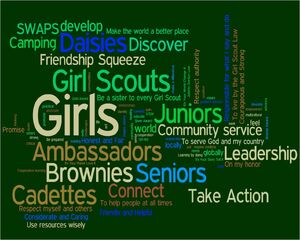 Welcome to the Scouts Honor Wiki
Edit
This wiki is a place to put practical information about:
Badge, journey, special awards, and patches
Edit
Ceremonies
Edit
Troop Management
Edit
And more...
Edit
If you can't find what you are looking for, please feel free to start a page with your thoughts and questions for others to see and add to.
Latest activity
Edit
Ad blocker interference detected!
Wikia is a free-to-use site that makes money from advertising. We have a modified experience for viewers using ad blockers

Wikia is not accessible if you've made further modifications. Remove the custom ad blocker rule(s) and the page will load as expected.