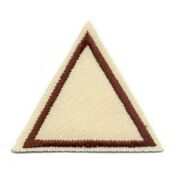 This Try-it was introduced in 1988. In 2011, it was retired and replace with the Make Your Own Try-it.
Please add ways to customize the Our Own Council's Try-it activities here, and include useful resources below.
As with all Brownie Try-its, scouts need to complete 4 activities to earn the badge.
Activity #1: XXX
Edit
Activity #2: XXX
Edit
Activity #3: XXX
Edit
Activity #4: XXX
Edit
Activity #5: XXX
Edit
Additional Resources
Edit