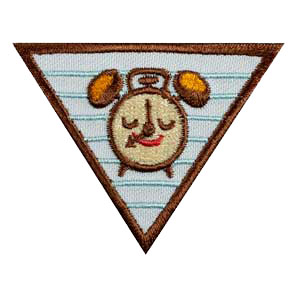 My Great Day: Life is more fun when it's running smoothly. When Brownies earn this badge, they will be able to organize themselves to have a great day every day.
Step 1: Start your day right
Edit
Step 2: Sort out your stuff
Edit
Step 3: Make homework a breeze
Edit
Step 4: Plan ahead
Edit
Step 5: Help others get organized
Edit
Ad blocker interference detected!
Wikia is a free-to-use site that makes money from advertising. We have a modified experience for viewers using ad blockers

Wikia is not accessible if you've made further modifications. Remove the custom ad blocker rule(s) and the page will load as expected.