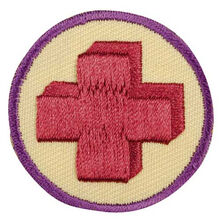 The Junior First Aid badge is part of the "Legacy" badge set introduced in 2011. It replaces the retired First Aid badge.
Activity #1: Learn the First Steps To Take in an Emergency
Edit
Make posters OR
Create a skit OR
Make a short video
Activity #2: Talk to First Responders
Edit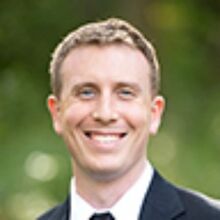 Talk to an EMT or firefighter OR
Talk to police officers OR
Tour an emergency room or hospital
Dr. Justin Pittman, MD Edit
Dr. Justin Pittman is an emergency room doctor at Mount Auburn Hospital in Cambridge, Massachusetts. He received his MD degree from Harvard Affiliated Emergency Medicine Residency Program and completed his fellowship at Massachusetts General Hospital.
In his spare time, Dr. Pittman enjoys spending time with his wife and son.
Activity #3: Make a Portable First Aid Kit
Edit
Make a first aid kit that fits in your backpack OR
Make a kit that hits in a car's glove box OR
Make a personal kit
Activity #4: Find out How to Handle Urgent First Aid Issues
Edit
With your Junior friends, organize a panel discussion OR
Research situations that require fast action OR
Go on a field trip to an emergency room
Activity #5: Know How to Take Care of Someone Who's Sick
Edit
Read about illnesses and how to treat them OR
Visit a medical clinic OR
Talk to family members and neighbors