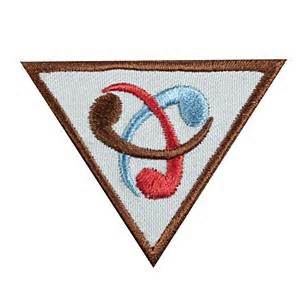 The Inventor Try-it is part of the "It's Your Story - Tell It!" badge set introduced in 2011.
Activity #1: Warm Up Your Inventor's Mind
Edit
Activity #2: Find Lots of Ways to Solve the Same Problem
Edit
Activity #3: Make a Needs List
Edit
Activity #4: Solve a Problem
Edit
Additional Resources
Edit
Activities
Edit
Marshmallow Challenge. "The task is simple: in eighteen minutes, teams must build the tallest free-standing structure out of 20 sticks of spaghetti, one yard of tape, one yard of string, and one marshmallow. The marshmallow needs to be on top."
Girls Think of Everything; Stories of Ingenious Inventions by Women by Catherine Thimmesh. From a mortar and pestle to an ice cream cone, from liquid paper to Kevlar, women have invented some of the most useful and popular items in history! This book profiles female inventors and their brilliant inventions in an engaging and lively fashion, from early times through the end of the 20th century. Also included in the book is a timeline, a list of resources and references for young inventors, as well as the stories of two young inventors and their work.