The Drawing badge is part of the "Legacy" badge set introduced in 2011. It replaces the retired Drawing and Painting badge.
For the badges released in 2011, scouts must complete all of the activities listed to earn the badge.
Activity #1: Experiment with different materials
Edit
Our troop has both Brownies and Juniors in it. We combined this requirement with the Brownie Painting Try-it Requirement #2 to paint a still life. We set up 4 still lifes around the room (traditional fruit bowl, some stuffed animals, a pile of spy gear, and some camping equipment with a girl scout vest). The Brownies drew one of these, then went back to a painting station to paint it. The Juniors rotated around the room drawing different still lifes.
Activity #2: Learn how to add shading
Edit
Look up Zentangles on the web. Pinterest, in particular, has links to lot of tutorials showing how to add shading to your designs:
Activity #3: Get some perspective
Edit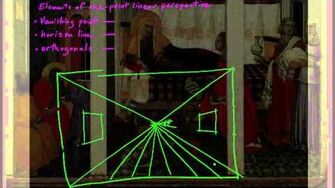 Not sure how to draw in perspective? There are a lot of online tutorials to use:
Activity #4: Use your imagination like a graphic artist
Edit
Activity #5: Make your masterpiece - and show it off!
Edit
We are posting the girls' artwork on our troop website, plus saving some of it to exhibit at our End of Year Ceremony.
Meeting Plans
Edit
Additional Resources
Edit
Ad blocker interference detected!
Wikia is a free-to-use site that makes money from advertising. We have a modified experience for viewers using ad blockers

Wikia is not accessible if you've made further modifications. Remove the custom ad blocker rule(s) and the page will load as expected.