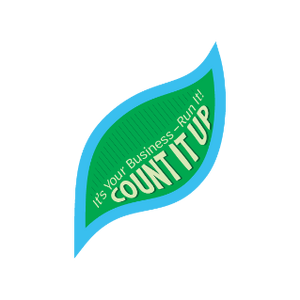 The Count It Up Daisy leaf is part of the "Cookie Business" badge set.
For the badges released in 2011, scouts must complete all of the activities listed to earn the badge.
Activity #1: Find out What Cookies Cost
Edit
Activity #2: Learn about Different Kinds of Cookies
Edit
Play the Headbanz Girl Scout Cookie Guessing Game.
Activity #3: Set a Sales Goal
Edit
Additional Resources
Edit
Meeting Plans
Edit
Meeting plan. Here is our meeting plan for Counting It Up. Our troop is a mixed troop, so the main discussion included all of the girls, then we broke apart into different levels for the rest of the meeting.